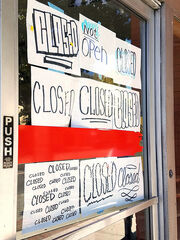 The close project or phase process is categorized by PMI into the integration knowledge area and the closing process group.
According to the PMBOK, this activity has the following characteristics:
This process is described in PMBOK section 4.6 (5th edition).
The organizational process assets that may be updated include
project files
project or phase closure documents
historical information (like lessons learned)
Ad blocker interference detected!
Wikia is a free-to-use site that makes money from advertising. We have a modified experience for viewers using ad blockers

Wikia is not accessible if you've made further modifications. Remove the custom ad blocker rule(s) and the page will load as expected.