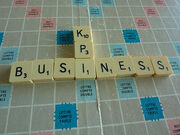 A key performance indicator (KPI) is a measure that indicates whether the project (or other business activity) is in line with its goals or objectives.
Related: project management information system
| Goal | Objective | KPI |
| --- | --- | --- |
| Improve customer satisfaction. | Higher than 80% of customers respond as satisfied or highly satisfied on monthly surveys. | Customer survey response. |
| Reduce manufacturing defects. | Fewer than 1 in 10,000 parts not meeting the identified criteria | Checksheet results. |
| Increase sales. | Annual improvement of 10% in sales volume. | Quarterly sales reports. |
External links
Edit
Ad blocker interference detected!
Wikia is a free-to-use site that makes money from advertising. We have a modified experience for viewers using ad blockers

Wikia is not accessible if you've made further modifications. Remove the custom ad blocker rule(s) and the page will load as expected.