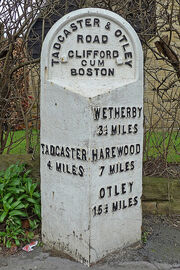 A milestone is "a significant point or event in a project."[1]
Milestones are also known as "events". They are often at the end of a phase or when a major deliverable is completed. A milestone can trigger other activities, such as a review, project gate, or team celebration.
Milestones are tracked on a milestone list. A milestone list is developed as an output of the PMI process to define activities and is then an input to sequence activities. A milestone list or timeline can provide a good overview of the project and its major events and deliverables
In most scheduling software packages, milestones have a 0 length duration.
References
Edit