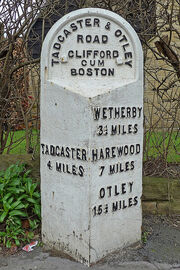 A milestone is "a significant point or event in a project."[1]
Milestones are tracked on a milestone list. A milestone list is developed as an output of the PMI process to define activities and is then an input to sequence activities. A milestone list or timeline can provide a good overview of the project and its major events and deliverables
Related: schedule
References
Edit
Ad blocker interference detected!
Wikia is a free-to-use site that makes money from advertising. We have a modified experience for viewers using ad blockers

Wikia is not accessible if you've made further modifications. Remove the custom ad blocker rule(s) and the page will load as expected.