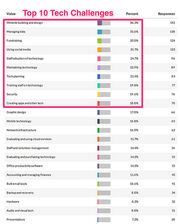 Questionnaires and surveys are one of the tools and techniques to collect requirements according to the PMBOK (5th edition, section 5.2.2.6). This technique is useful when input is needed from outside parties (such as prospective customers) or from a geographically disperse or varied set of participants. Care should be taken in the design of the questionnaires and surveys. Ensure that the questions and answers are not written in a way that could bias the answers. If correctly designed, the responses can be analyzed statistically to gauge their accuracy and strength.
Ad blocker interference detected!
Wikia is a free-to-use site that makes money from advertising. We have a modified experience for viewers using ad blockers

Wikia is not accessible if you've made further modifications. Remove the custom ad blocker rule(s) and the page will load as expected.