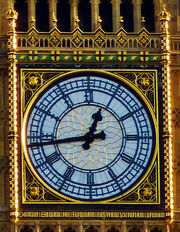 Time is a critical constraint for project management. Time management is one of PMI's ten knowledge areas.
Project management requires estimating or tracking the amount of time that project activities will take. By comparing the time it actually takes to the estimated time as the project progresses, problems with delays can be identified and remedied early before they become more serious.
The PMI processes in the time management knowledge area are
Related: Estimate activity durations, Control schedule, schedule, triple constraint
Ad blocker interference detected!
Wikia is a free-to-use site that makes money from advertising. We have a modified experience for viewers using ad blockers

Wikia is not accessible if you've made further modifications. Remove the custom ad blocker rule(s) and the page will load as expected.